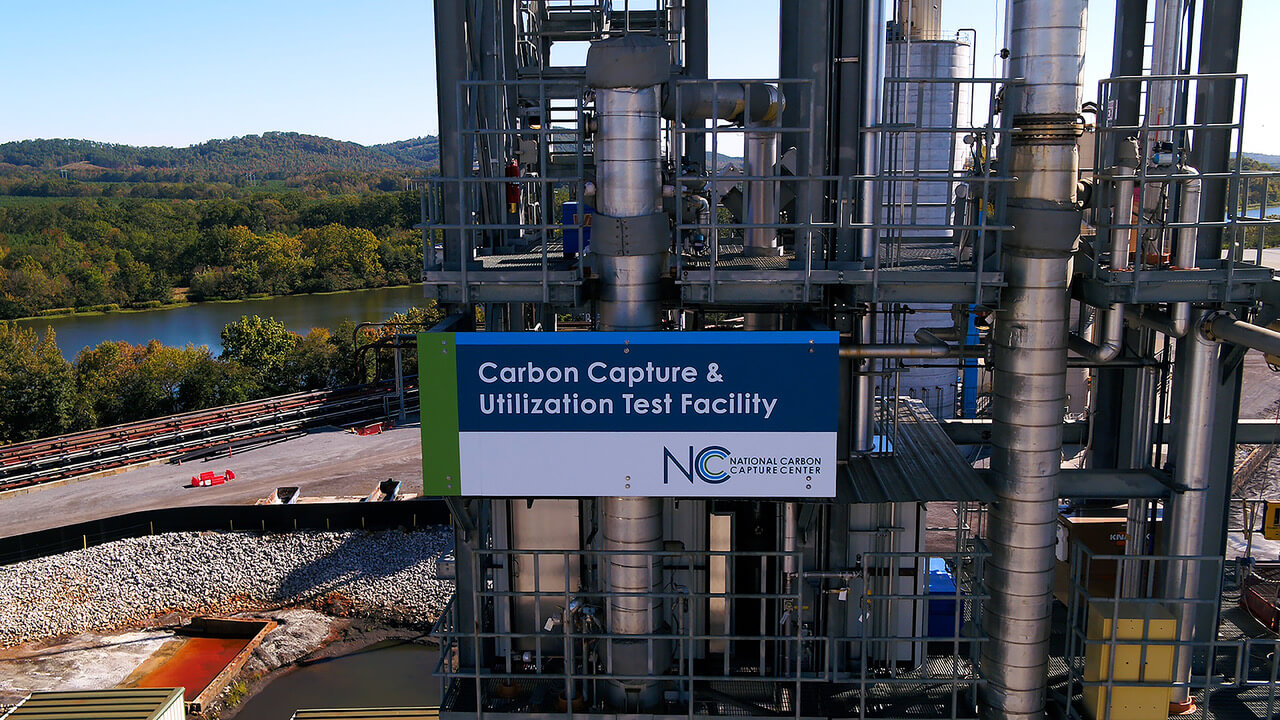 We Serve as the U.S. Department of Energy's Primary Carbon Capture Research Facility
We Explore and Advance Transformational Technology Solutions to Reduce Carbon Emissions
We Bridge the Gap Between the Laboratory and Large-Scale Demonstrations
The National Carbon Capture Center is finding breakthroughs in next-generation carbon management technologies. Managed and operated by Southern Company, our world-class facility works with innovators from around the world to accelerate the development and deployment of technologies that reduce greenhouse gas emissions from power plants and industrial sources – and to promote carbon conversion and direct air capture solutions.
As a neutral test site, we evaluate emerging technologies under real-world operating conditions and propel them closer toward commercialization.
Our scope includes carbon capture for point sources like natural gas power generation, plus carbon utilization/conversion and direct air capture.
We operate through a collaborative agreement with the Office of Fossil Energy and Carbon Management and National Energy Technology Laboratory
Completed more than 135,000 hours of testing
Evaluated 70+ technologies