Reflecting its growing leadership in carbon capture technology innovation, Southern Company and the National Carbon Capture Center recently played a key role in the IEA Greenhouse Gas R&D Programme's International Conference on Greenhouse Gas Control Technologies, also known as GHGT-14.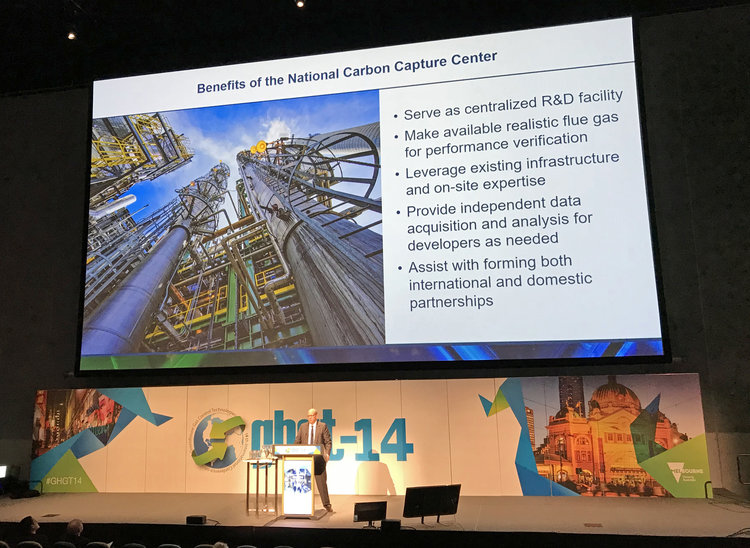 Held October 21 -26 in Melbourne, Australia, the GHGT conference series is the principal global forum addressing the opportunities and challenges in greenhouse gas mitigation technologies such as carbon capture and storage (CCS). The National Carbon Capture Center participated as a sponsor, exhibitor and presenter during the conference, which was attended by around 1,000 international CCS stakeholders.
"It was exciting to welcome many distinguished visitors to our exhibit at GHGT-14 and share with the international energy community the many ways Southern Company's research and development organization is advancing innovative solutions for carbon capture, utilization and storage," said Richard Esposito, Southern Company consulting engineer.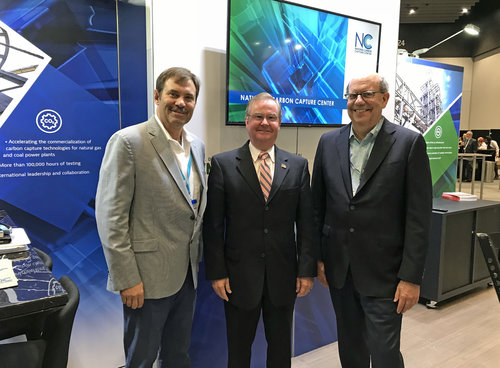 Presenting during the technical plenary session, Southern Company Consulting Engineer Frank Morton highlighted the advantages of flexible, neutral test facilities like the National Carbon Capture Center for a low-carbon energy future. "The role of specialized, early-stage testing is critical in advancing innovative, next-generation carbon capture technologies to commercial scale," said Morton. He described the center's technology testing milestones and plans to add new flue gas infrastructure to expand testing of carbon capture technologies for natural gas power generation.
A U.S. Department of Energy-sponsored research facility, the National Carbon Capture Center is internationally recognized for its work accelerating carbon capture technologies out of the laboratory and demonstrating them in the real-world operating conditions of a power plant.
The center has worked with over 30 government, industry, university and research organizations from seven countries. In 2017, the facility surpassed 100,000 hours of technology testing for carbon capture innovators.