U. S. Secretary of Energy Rick Perry recently announced the selection of eight projects to receive nearly $24 million in federal funds for cost-shared research and development of "novel and enabling carbon capture transformational technologies." Five of them share a common characteristic: they will use the National Carbon Capture Center as their primary testing facility.
"The National Carbon Capture Center is designed to test a wide range of processes to improve the performance and reduce the cost of emerging technologies," said Frank Morton, Southern Company consulting engineer. "The U.S. Department of Energy (DOE) values the ability of our staff and facility to move technologies from the fundamental design stage toward a commercial product."
With a total funding value of approximately $18 million, the five projects will test solvent, sorbent and membrane technologies, focusing on scientific challenges and knowledge gaps associated with reducing the cost of carbon capture.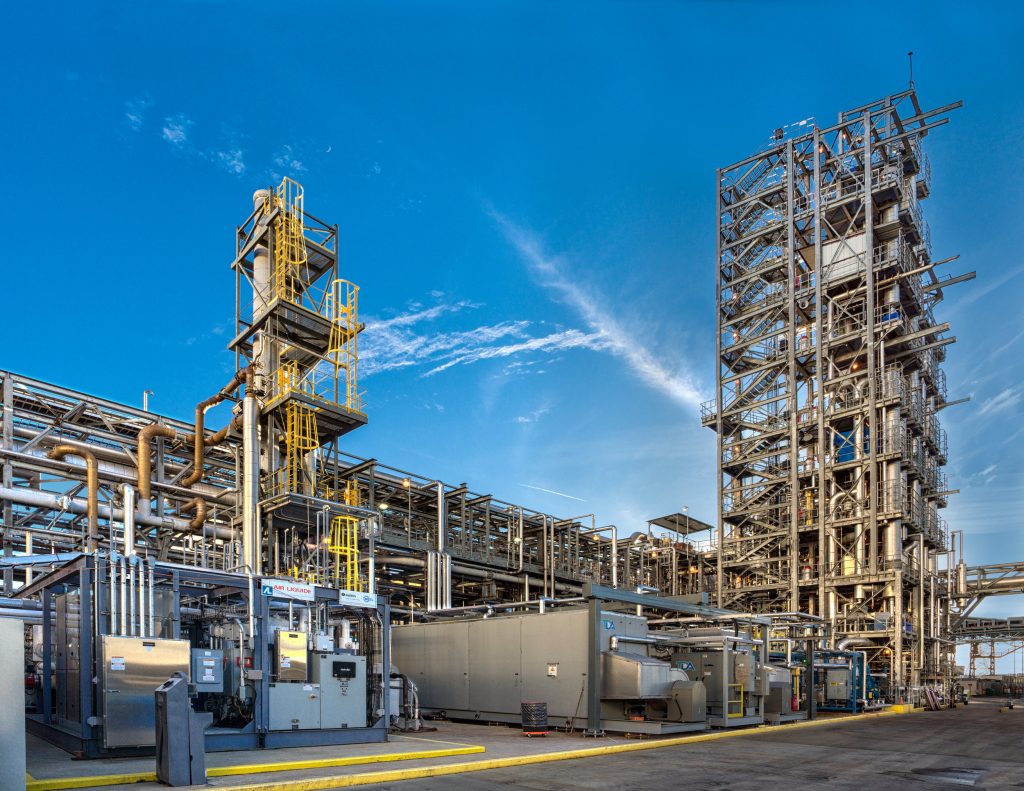 "These projects range from screening fundamental work to optimizing more mature technologies in industrial conditions on a small scale in order to reduce the risk of testing at large commercial sizes," Morton explained. The winning projects are expected to test at the National Carbon Capture Center over the next two years.
"It's important to stay involved in the whole development process to make the technology commercially viable – a particular strength of our facility," said Morton. "Every idea that comes here has potential to fill a need either domestically or internationally, and many processes work well in the lab. But operating them in a real power plant environment can be very different. The National Carbon Capture Center provides that critical step."
With the worldwide push for a lower carbon footprint, Morton says carbon capture technology is increasingly important and the facility's role in moving technologies through the early stages of development is valued by DOE and the industry. "These awards represent a major accomplishment for the National Carbon Capture Center and the advancement of new technologies for a low- to no-carbon energy future."
The projects and developers to test at the National Carbon Capture Center are:
Validation of Transformational CO2 Capture Solvent Technology with Revolutionary Stability – ION Engineering LLC
Novel Transformational Membranes and Process for CO2 Capture from Flue Gas – Ohio State University
Transformational Molecular Layer Deposition Tailor-Made Size-Sieving Sorbents for Post-Combustion CO2 Capture – Rensselaer Polytechnic Institute
Rational Development of Novel Metal-Organic Polyhedra-Based Membranes for CO2 Capture – Research Foundation for SUNY on behalf of the University at Buffalo
Advanced Structured Adsorbent Architectures for Transformative CO2 Capture Performance – Electricore Inc.
Managed and operated by Southern Company and funded by DOE and multiple partners, the National Carbon Capture Center works to accelerate the development of technologies to reduce greenhouse gas emissions from fossil-fueled power plants. The facility has performed neutral pilot testing of more than 60 technologies from seven different countries and recently marked 10 years of technology development. The center is currently adding infrastructure to broaden its testing of carbon capture technologies for natural gas power plants